Now, we all now Martin, Rosa, Malcolm, Harriet, etc. Those are the people that usually come to mind when most think of black history and activism. They left their mark and now have this tremendous legacy, but what about the people who are following in the paths that they paved? In no way am I minimizing the accomplishments of these great people, but I figured in this blog, instead of talking about the same people that are always talked about, I'd shed some light on those who are making a difference and creating change in our world today.
Kimberly Bryant
In 2011, Kimberly Bryant founded Black Girls Code, an organization created to provide technological opportunities for African-American girls. Bryant started the organization after her daughter had a bad experience at a computing summer camp, as one of only a handful of girls there. Being in biotech for 20 years prior, Bryant knew the struggle of being a woman in the male dominated industry, so she set out to create Black Girls Code with hopes of her daughter and other girls like her having a better experience in the technology field.
"Imagine. Build. Create. – Imagine a world where everyone is given the tools to succeed, and then help us build ways for everyone to access information and create a new age of women of color in technology."
Tony Weaver
At 23-years-old, Tony Weaver, made Forbes' "30 under 30" list in 2017. He is the founder and CEO of Weird Enough Productions. He created the company because of the misrepresentation of African-Americans in the media. His latest project, "Shades and Hues: The 21st Century Black Experience" deals with institutionalized racism.
"We are targeting minority groups who look at the media and don't see themselves represented and those who are afraid to be themselves because they don't want to be judged."
Alicia Garza, Patrisse Cullors, and Opal Tometi
These 3 women started the movement and hashtag #BLACKLIVESMATTER in 2013, after George Zimmerman was acquitted for the murder of Trayvon Martin.
The movement was started to end violence and systematic racism against African-Americans. The organization also tackles other issues such as: racial profiling, police brutality, and racial inequality in the criminal justice system. Inspired by the Black Power and Black Feminist movements, the movement holds many protests and rallies to fight for their beliefs, as well as, using social media— by using the infamous hashtag.
"Could it be that we matter?"

– Patrisse Cullors, When They Call You a Terrorist: A Black Lives Matter Memoir
Bryan Stevenson
Bryan Stevenson is the founder the Equal Justice Initiative (1989). The organization was started for people who were denied their right to a fair trial, were been misrepresented, or wrongfully-convicted to have effective legal aid. It allows defense to anyone in the state of Alabama in a death penalty case. In 2019, the organization recorded 125 cases in which people were saved from the death penalty.
"You don't change the world with the ideas in your mind, but with the conviction in your heart."
Beverly Bond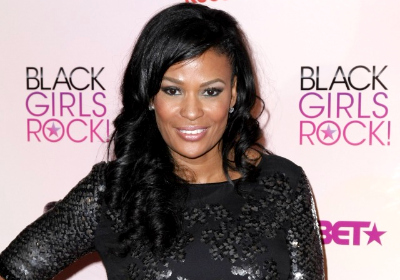 Beverly Bond is a DJ and model, but she is most known for her organization, Black Girls Rock! It began as a simple t-shirt design, but then grew as a mentorship program for young black girls. In 2006, Bond started the BLACK GIRLS ROCK AWARDS; the ceremony honors the accomplishments of black women in several categories: music, acting, politics, literature, and more. In 2010, she reached out to BET to broadcast the ceremony nationally, and it's been an annual event since.
"Own your magic, walk in your purpose, and rock in your truth."
Julieanna Richardson
Julieanna Richardson is a lawyer. She is also the founder of The HistoryMakers, which is a nonprofit organization that is dedicated to preserving the history of African-Americans— well-known and unsung. The organization has over 2,000 oral history interviews (8,000 hours of footage) in its archives.
"It wasn't about names, but about finding history in places where people didn't know history existed."
Marley Dias
Marley Dias is proving that you can be an activist and make a change at any age— even 10! I guess age really is just a number. In 2015, she started a book drive to help bring attention to more books with African-American female protagonists with the hashtag, #1000BlackGirlBooks. Her goal was only to get 1,000; however, she exceeded her goal tremendously by collecting over 9,000 books. The campaign also brought more attention to the lack of diversity in children's books. In 2019, Dias even wrote her own book, Marley Dias Gets it Done: And So Can You, which encourages and empowers young girls to use their passions to make a difference.
"As members of society, we should always be pushing our girls to strive to be the best and to speak up and out about issues we see."
The people listed in this blog are just a few of the MANY African-Americans who are following in the paths paved by previous activists and creating change to build a better world for African-Africans.
---
If you want to learn about more of the black people who are making a difference today, follow the links listed below:
25 Black Women Who Are Changing the World
10 of America's Most Daring Young Black Activists
5 Black Men Making a Difference in Your Community Today
The New Civil Rights Leaders: Emerging Voices in the 21st Century