Editor's Note: This article was originally posted on MSA's literary arts blog, curated by junior and senior literary arts students.
Mamie Smith (Sunrise: 1883 Sunset: September 16, 1946)
Mamie Smith was a blues singer and actress during the early 1900s. Mamie Smith's birthday is not officially known, however, she believes that she was born in 1883 in Cincinnati. At the age of ten, she was touring with the Four Dancing Mitchells, and by the age of 20 in 1913 she moved to Harlem. In 1920, Mamie Smith made history by recording the first blues song, "Crazy Blues". The song was a success and sold 75, 000 copies within the first month. Mamie Smith paved the way for many successful African American blues singers that came after her. Such as Billie Holiday and "Ma Rainey". After Mamie Smith appeared in many African American films for instance Jail Blues in 1929.
Sidney Poitier (Sunrise: February 20, 1927 – )
Sidney Poitier is a Bahamian-American multi-talented artist. He is an actor, director, visual artist and writer. In 1955, He moved to New York when he was 16 and joined the North American Negro Theatre. He acted in plays until he made his film debut in 1950. The film was entitled No Way Out. In 1958, Poitier starred in the movie The Defiant Ones, earning him a nomination for the Academy Award for the Best Actor. Therefore, making him the first black actor to receive a nomination. In 1958, Poitier starred in the play, "A Raisin in the Sun" which was the first play to show by a black playwright, Lorraine Hansberry. In 1964, he won the Academy Award for Best Actor and a Golden Globe Award for Best Actor. Throughout his acting career, Poitier performed in some of the most controversial movies and plays. The movies addressed the issues of racism in 1950s and 60s. For example the movie Guess Who's Coming to dinner, is about a white woman bringing home her black doctor boyfriend to meet her parents.
Lorraine Hansberry (Sunrise: May 19, 1930 Sunset: January 12, 1965)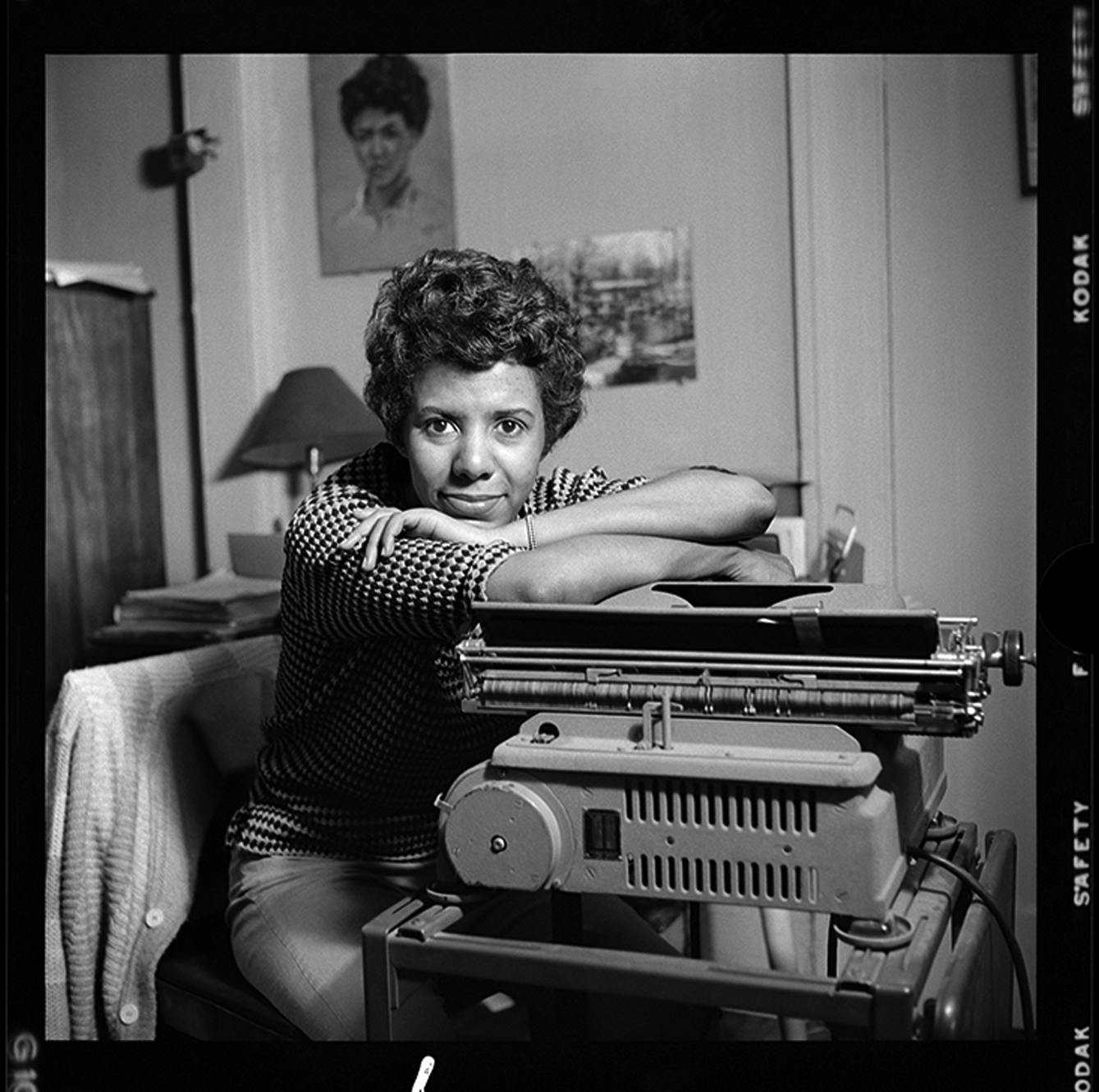 Lorraine Hansberry was born in Chicago, Illinois. In 1950, she moved to New York and began her career as a writer. She is infamously known for being the first black playwright to have a play performed on broadway (A Raisin in the Sun).
Her second play, The Sign in Sidney Brustein's Window ran on broadway for 101 performances. Lorraine also gave many influential speeches. The phrase "To be Young, Gifted, and Black" came from her speech, "The Nation Needs Your Gifts," which she gave at a United Negro College Fund writing competition.
I wanted to be able to come here and speak with you on this occasion because you are young, gifted, and black…I, for one, can think of no more dynamic combination that a person might be. . . And that is why I say to you that, though it be a thrilling and marvelous thing to be merely young and gifted in such times, it is doubly so, doubly dynamic—to be young, gifted, and black. – Lorraine Hansberry
Arthur Mitchell (Sunrise: March 27, 1934 Sunset: September 19, 2018)
Arthur Mitchell grew up in Harlem, New York. When he was 18, he won a scholarship to the School of American Ballet. Later in 1956 he joined New York City Ballet and performed for 15 years with the company. He became the first black man to become a principal dancer. Through his dancing Mitchell challenged the myth that african american dancers were not fit for ballet. In 1968, he opened up the Dance Theatre of Harlem because he wanted minorities to have more opportunities in the dance world. The repertory was and continues to be a huge success.
Jean-Michel Basquiat (Sunrise: December 22, 1960 Sunset: August 12, 1988)
Jean-Michel Basquiat was from Brooklyn, New York. He made his debut being apart of the graffiti group, "SAMO" in the late 1970s. By 1980, his painting was featured art museums and exhibits. In his art, Basquiat challenged many issues in society. Such as racism, poverty, and drug use. His artwork highly contributed to the neo-expressionism movement. Unfortunately, Jean-Michel Basquiat passed away at 21 in 1988, however, his art and influence still live to this day. In 2017, Jean-Michel Basquiat's painting, 'Untitled' became the most expensive painting to ever be auctioned at $110.5 million.