Maniac is a psychological comedy-drama limited series that debuted as a Netflix Original in 2018. It follows the story of two strangers, Owen Milgrim and Annie Landsberg, who connect while participating in a mysterious pharmaceutical trial. The eccentric inventor of the drug trial claims that it will permanently solve their problems, but things do not go as planned.
Pose is a drama series about the African-American and Latino LGBTQ+ ballroom culture in New York during the 1980's. The show features the stories of strong, beautiful characters who are dancers and models competing for recognition in the underground scene and support one another in Houses, their network of chosen families.
The Haunting of Hill House
Loosely based on the Shirley Jackson's 1959 novel of the same name, The Haunting of Hill House is a supernatural horror drama that made big splashes on Netflix when it released in late 2018. The critically-acclaimed miniseries depicts two different time lines, both involving the Crain family and their involvement with the house.
The People v. O.J. Simpson

: American Crime Story
The People v. O.J. Simpson is the first installment of Ryan Murphy's American Crime Story anthology series. Premiering in early 2016, this dramatization, which is an "Outstanding Limited Series" Emmy winner, traces the twists and turns of O.J. Simpson's infamous murder trial and examines the behind-the-scene actions taken by those on both sides of the court.
The fourth and final season of The Good Place has recently been added to Netflix, making it the perfect new show to jump into. The storyline evolves greatly throughout the seasons, but the starting premise of the show is that Eleanor Shellstrop is sent to a Utopian afterlife…by mistake. She must conceal her morally corrupt past while working with another resident, Chidi Anagony, to become a better, more ethical person.
Love on the Spectrum is an Australian reality show that follows eleven individuals on the autism spectrum as they navigate the tricky quest of finding love. Some are couples experiencing the challenges of long-term relationships, but most are singles still searching for that special person. Although there is some serious critique to be made about representation in the series, the show is still quite heart-warming and educational.
Kipo and the Age of Wonderbeasts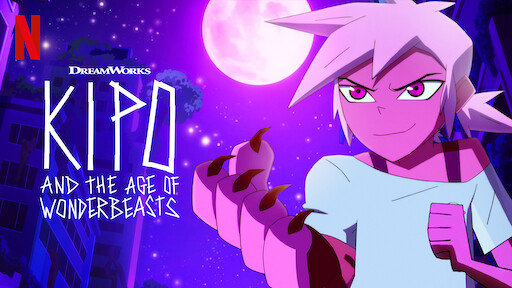 Kipo and the Age of Wonderbeasts is an animated television show that tells the story of a girl called Kipo Oak, who is forced to flee from her burrow. She must explore a post-apocalyptic surface world ruled by mutated animals to find her father. She befriends a few human survivors and a couple of the mutated animals during her journey.
Russian Doll is a comedy-drama that premiered in early 2019. The series follows Nadia Vulvokov, a game developer who repeatedly dies and relives the same night. In her search to solve this mystery, she finds Alan Zaveri, who is in the same situation.