Like most people, I opened my Spotify app on a day in December and got bombarded with a brightly-colored pop-up offering to walk me through my 2020 Spotify Wrapped. Per usual, my top songs were things I had not listened to since early spring, and I expected nothing interesting to come of it. However, I was surprised to see a few slides about the podcasts I indulged in this year; I spent almost 3000 minutes listening to various people, and I never realized it was that extensive. I would put whatever one looked interesting on while I would clean, exercise, or do school work that did not require too much attention. It's a great way to keep your mind busy without any visual distractions. These are a mix of my personal favorite podcasts, all of which are available on Spotify!
Mile Higher Podcast is hosted by husband and wife duo Kendall and Josh. Each episode typically has a lengthy true crime story accompanied by a discussion about current news topics that have not been widely acknowledge; on occasion, they dive into conspiracy theories, unexplained phenomena, and futurism. In my opinion, they have the ideal combination of seriousness and light-hearted banter, and it does not feel as intense as other true crime podcasts. Every Monday, they upload a new episode to Spotify, and if you prefer video-format, they upload the show to YouTube on their channel every Wednesday. A great episode to start with would be "99: Dirty John: The Infamous John Meehan & Debra Newell Case."
The Sesh, also hosted by Kendall, alongside her cousin and close friend Janelle, is another variety show, where the two women share their opinions on current events, share personal experience, give advice, play fun games, and discuss astrology, spirituality, and mental health. It is the perfect way to unwind after a hard week; Kendall and Janell have a super fun, refreshing energy, and they never fail to lighten my mood. New episodes come out on Spotify and their YouTube channel every Sunday! I enjoy their Easy-Bake Sesh episodes especially.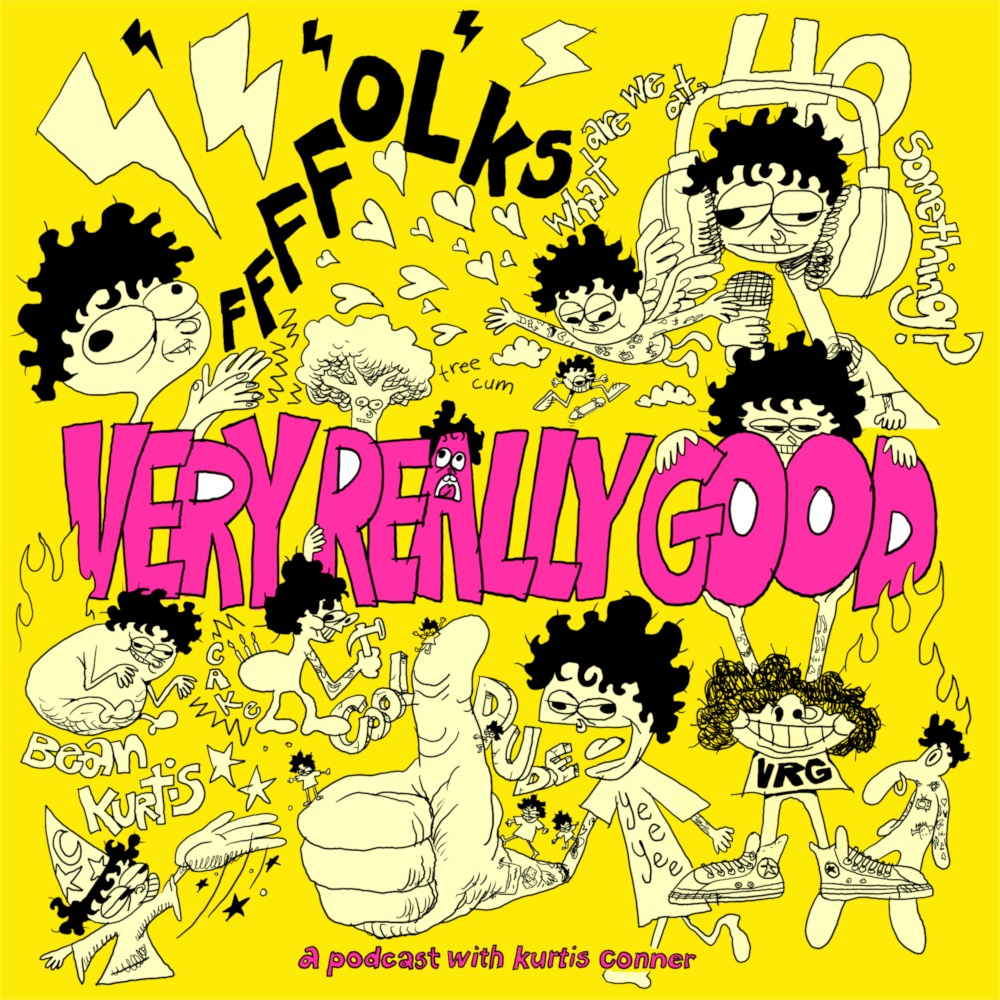 Very Really Good is a the weekly podcast of popular comedian and YouTuber, Kurtis Conner. He discusses and wide range of topics, from his personal life to pop culture news and entertainment to whichever problematic influencer is trending on Twitter. Regardless of the subject matter, Kurtis is always entertaining and witty, similar to how he acts in his YouTube videos. He's had so many interesting guests, such as fellow content creators Drew Gooden and Danny Gonzalez and the viral TikTok stars the Voros Twins. I really loved "Episode 98: The Heimlich w/ Drew Gooden."
Let Me Ruin Your Life is a lifestyle and comedy show hosted by NYC-based influencer Serena Shahidi. She has carried her massive TikTok audience over to the platform to share her opinions, wit, and experience. Whether she is sharing life stories, or giving her takes on people's questions about dating and fashion, Serena never misses a beat and is sure to feel like the glamourous, wise older relative. She sometimes hosts equally charismatic and chaotic guests, and it's always fun to listen to the hilarious, natural conversation that ensues. The episode that really wrapped me into the show is called "Episode 2: Icks and Inseams w/ Audrey Peters."
And That's Why We Drink is a paranormal and true crime podcast hosted by Christine Schiefer and Em Schulz. Every Sunday, Em brings wine and presents Christine a true crime event, and Christine does the same with milkshakes and a case of paranormal activity. The two of them have a wonderful dynamic and a genuine gift for storytelling, such engaging and friendly people. Like Mile Higher, they do not present the subject matter in an extremely solemn way, so you won't walk away feeling heavy. An early episode of theirs that I still listen to after several years of it being out is titled "8: Our First Fight and Franzia Stains…or Blood."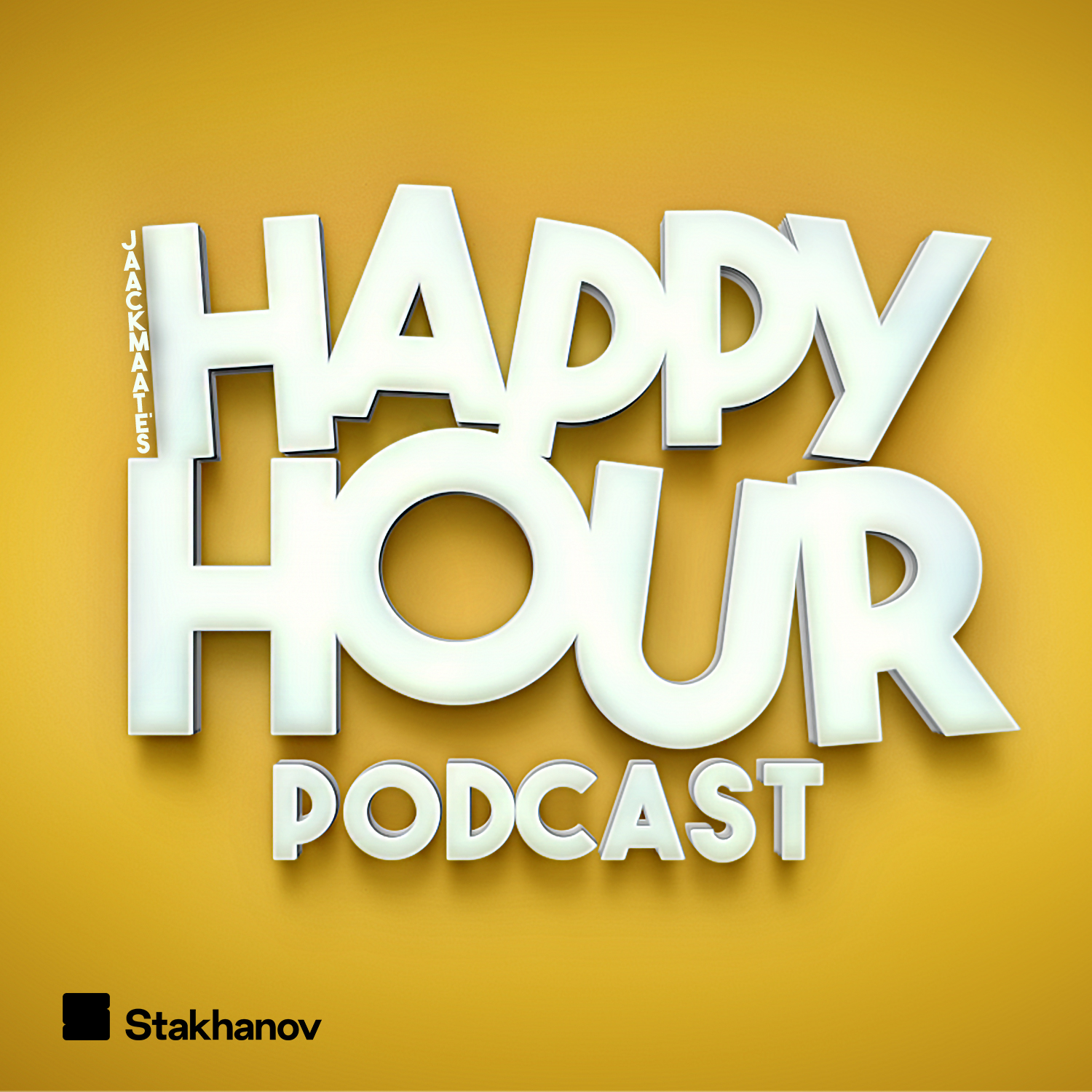 Jaackmaate's Happy Hour is described as YouTube's finest comedy podcast. Each Monday and Thursday, hosts Jaack and Stevie interview an array of internet celebrities. They divulge into all areas of conversation, from perspectives on YouTube drama to hard-hitting questions about life. The two of them are 100% my favorite interviewers; they're hilarious and don't waste time dancing around uncomfortable subjects. In November, they interviewed Liam Payne, and it was incredibly fascinating and funny.