I'm currently at home, doing virtual school and quarantining. Thankfully I do not have COVID, but our school has had to take proper precautions to keep everyone safe.
Besides doing some creative writing outside of schoolwork, I've created a new skin care routine to make sure that while I'm at home, I don't really let my skin become unhealthy. I was doing a fairly simple one before, but it wasn't really working for me. But now I've got brand new products I've been using for at least a month, and my skin has shown great improvement. So I'd love to share them with you!
The Mario Badescu Combo/Oily Regimen Kit
Average price: $30.00
My mom first bought me this trial kit from Ulta over the summer, and it worked so well! My skin is naturally oily, and these products (using them in the order seen above) made my skin feel entirely different. My skin felt soft and my acne was gone. I highly recommend using these products if you have oily skin.
Neutrogena Oil-Free Acne Wash Pink Grapefruit Foaming Scrub
Average price: Between $5.00 and $10.00
This product has worked WONDERS on my skin! I started using this product about a year ago, and it has been so kind to my skin. It's done exactly what it says on the bottle–clears breakouts. It has saved my skin!
Cetaphil Daily Facial Cleanser
Average price: Between $9.00 and $15.00
I used this product a few years back, and it really helped to cleanse my pores! It felt very soothing on my skin, and my skin reacted very well to it. Like it says on the bottle, it's a daily cleanser, something that should be taken seriously. Don't skip days, it matters!
Clean & Clear Advantage Acne Control 3-in-1 Foaming Wash
Average price: Between $9.00 and $20.00
This product is also an old product I once used, but it also was amazing on my skin. The foaming helped to get into every single crevice of my face, cleansing my pores and clearing my acne. It may be a little high for just one bottle, but I can assure you, it is worth it! This will save your skin and clear your acne.
Simple Replenishing Rich Moisturizer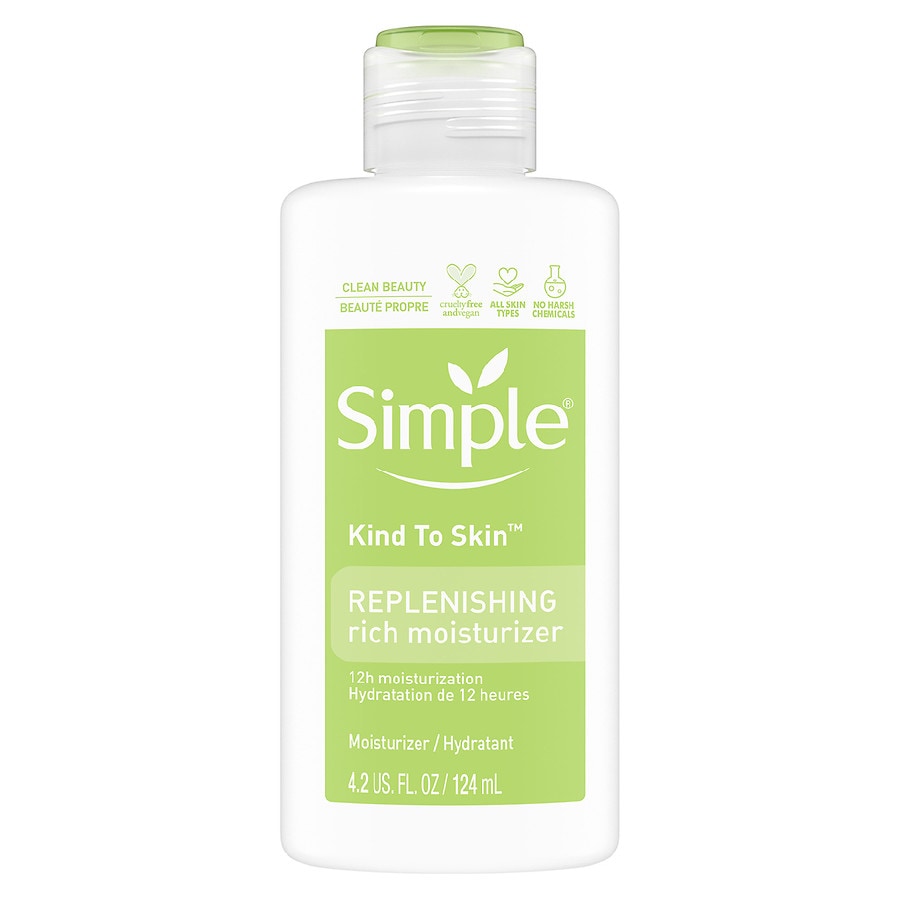 Average price: Between $9.00 and $12.00
You should be moisturizing DAILY. Seriously! Even if you don't do a full skin care routine (which you should also be doing), you should moisturize to save your skin. It can hydrate your skin, cleanse your powers, and just all-around make you feel so much better. So if you need a moisturizer, I highly recommend this product from Simple! It hydrates your skin and also helps to cleanse it. And it makes you feel really good once it soaks into your skin.
St. Ives Acne Control Apricot Scrub
Average price: Between $2.00 and $5.00
A cheap product that is SO GOOD to all skin types! It helps to clear even the worst breakouts, and softens oily skin like mine. It can clear pimples easily, and also feels really good on my skin. Just a simple product like this can calm me down, help my skin, and make my skin glow! I highly recommend this product!
Neutrogena Oil-Free Acne Stress Control
Average price: Between $7.00 and $10.00
I know y'all are stressed. How can you not be stressed during 2020?! It's completely normal though. But when the pandemic started, I got so stressed from everything going down that my skin was not good. I had breakouts all over my face, and I felt awful. But my sister recommended that I use this product, and it helped me out so much! My breakouts were gone instantly! I highly recommend this product, my stressed out peers!
Now, please don't use these products all at once. It can clog your pores! But you can exchange them out over time.
You don't have to stick to just these products. Find what works for you! I just want to make sure that I'm doing my part in helping people properly care for their skin. Stay healthy, folks!
Take care,
Abigail.